Dog Box
UWS
1 Parts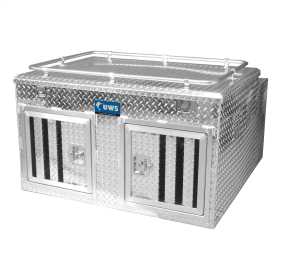 Enclosed Walls Help Keep Dogs Warm And Protect Them From Wind
Design Allows To Transport Your Dogs And Dog Equipment Safely
0.058 in. One Piece Aluminum To Be Strong And Corrosion Resistant
Stainless Steel Lock Handle For Corrosion Resistant Operation
Built In Tool Box Provides Added Storage
RigidCore Foam Filled Lid To Maximize Power And Prevent Binding
Self Opening Lid Opens For Convenience When Hands Are Full
Rail Provides Reliable Anchor For Tying Down Cargo On Top
Cleanout Ports At The Back Of Each Compartment For Easy Cleaning
Assembled In USA
Contains Box Only / Does Not Include Mounting Hardware
UWS
2 Parts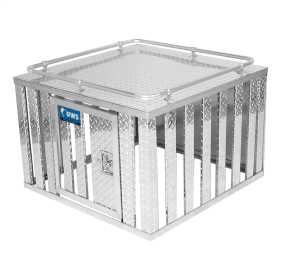 Open Rungs Allow For Consistent Airflow To Help Keep Dogs Cool
Design Allows To Transport Your Dogs And Dog Equipment Safely
0.058 in. One Piece Aluminum To Be Strong And Corrosion Resistant
Stainless Steel Lock Handle For Corrosion Resistant Operation
Rail Provides Reliable Anchor For Tying Down Cargo On Top
Assembled In USA
Includes Box Only / Does Not Include Mounting Hardware
Door Opening Measures 18-7/16 in. x 21 in.